Hi,
currently I am working on a retexture.
900 textures haven been adjusted, mostly plants, floors, rocks, some builidings and some objects. 3200 Objects are still jet to be touched (so far I don't plan to adjust npcs/dogis, just the world itself).
I will update from time to time, but I wanted to share the progress, to see if there even is an interest in it.
The textures are the originall ones from dbo, in almost all cases I just doubled the resolution and decreasing the pixelate effect by making it smoother. For example (left original, right mine):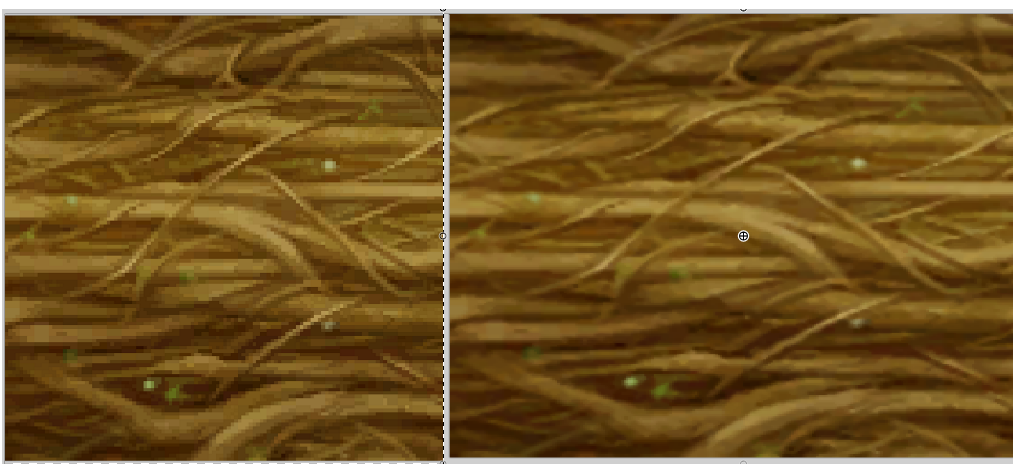 Here is a quick preview of the unfinished mod:
How to install:
From what I see the names for tw and korean client are the same, just one has about 3 textures more.
You need this tool with it's .dll:
The new textures can be downloaded here:
Don't forget to back-up
You can either copy the unpacker tool and the .dll into your main game folder, or create a seperate folder somewhere else (I would recommend, I atleast allways need to give additional permission to overwrite, so the tool doesn't work on my original game path).
If you create a seperate folder somewhere else, copy all tex.pak, tex01.pak...files into a pack folder (you can do all pak files but it takes longer and isn't needed), like this:

Run the PackEditor.exe as administrator.
Click on unpack: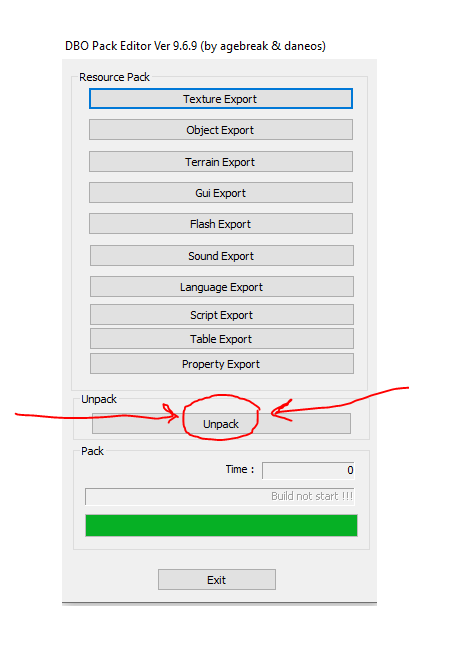 Then just check texture and uncheck everything else (if you are in the original game path, or copied all .pak files you can do the others too, but it will take some time)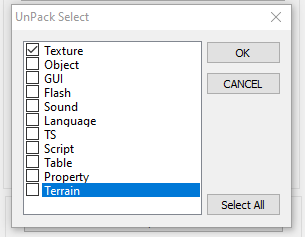 After it is finished you have a new "texture" folder with all the current texture files in your used folder.
Now copy my new textures and overwrite them in the created texture folder.
When it is finished click in the Pack Editor on "Export Texture"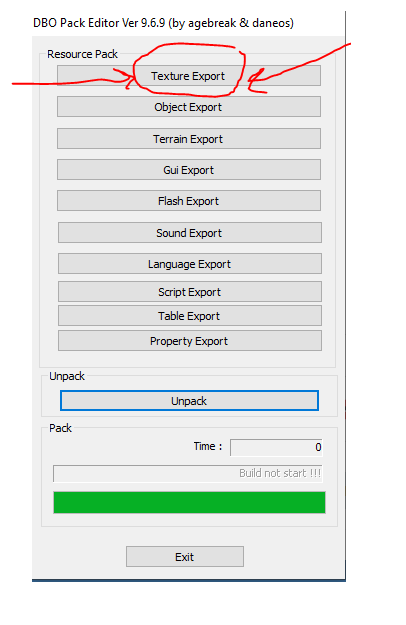 After it is done the files in your pack folder have been updated with the new textures.
Now you just need to copy them and overwrite them in your original dbo path (or do nothing if you didn't create a seperate folder somewhere)
Then start the game
Have fun!