In my opinion this change should be reverted, since it has so many negative aspects.
-On relog your own buffs are deleted aswell (including dragonbuffs)
-buffer is a bad class in speedruns and stealing a spot, why should I give someone the chance to get an item for basically buffing (which other classes do too) at the beginning and not doing anything anymore?
-its annoying if you play as a buffer to rebuff every 1-2 minutes (ud3 for example) and just demotivating
-people who main buffer can form a party with friends or guildmembers to do the runs even with buffer
my reasons for now, change my mind.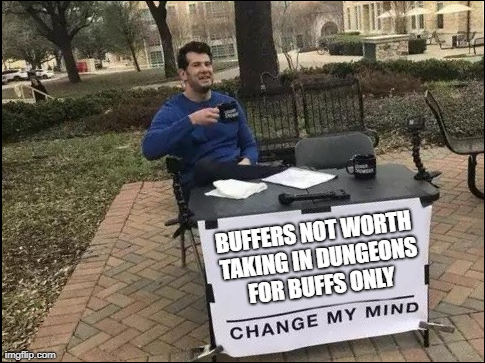 Edit: Thanks to Astin.